Table/Ticket Options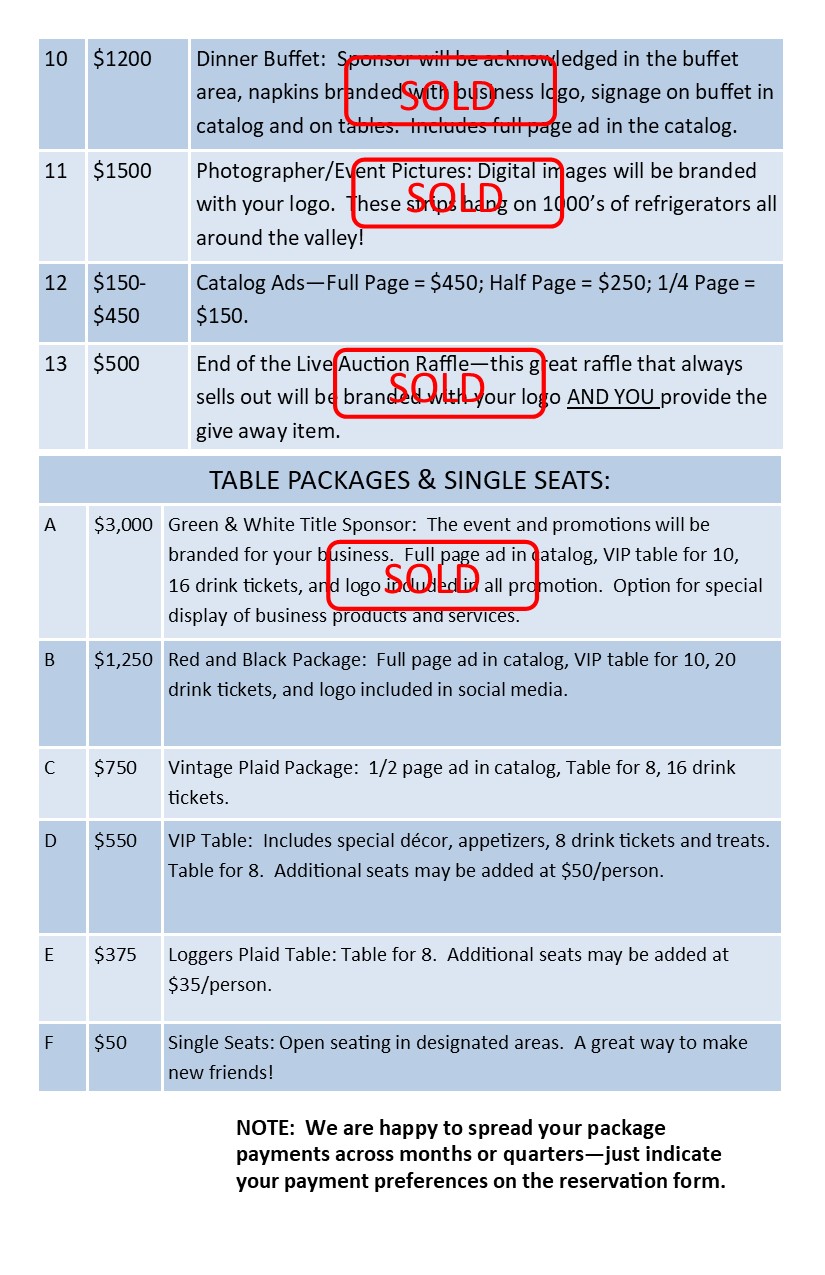 Dear Friends of East Linn County Children:
Summer flew by, the kids are back in school, and every day hundreds are headed over to the Boys & Girls Club!  In addition to the leaves falling, football season, and kids at the Club – it's time to Flaunt Your Flannel for Kids at the 8th Annual Fall Sweet Home Boys & Girls Club Auction.
Funds raised at this annual event make a deep and meaningful impact.  The Club's operation is dependent on the Fall Auction to raise nearly 35% of its annual resources.  Nearly 1,000 children are provided with support, nutrition, afterschool care, and access to recreational sports delivered by the Sweet Home Boys & Girls Clubs.  For many of these children the afterschool meal and the smiling friendly face of a staff member are the highlights of their day. Your support truly makes a difference for children and families in Sweet Home by helping us address:
The hours immediately after school which are the peak hours for crimes AGAINST children.
The fact that 1 child in 4, in East Linn County, lives in poverty.
The fact that 1 child in 4, in East Linn County, is at-risk of not graduating on-time.
The fact that low income children who are not engaged in afterschool programs can fall behind their peers and by 9th grade this disparity can account for an entire academic year.
Details regarding sponsorship, table, and ticket opportunities for the fall auction as well as an item/cash donation form are enclosed.  We hope you'll break out your cozy flannel and come out to auction! If you'd like to discuss other options for supporting the Boys & Girls Club, participating in auction, or learn more about the good work of the Club, just give us a call!
You can reach out to
Tyler Reece at treece@bgcgreatersantiam.org or  Shyla Malloy at shyla@bgcgreatersantiam.org for more info.